Balloon Test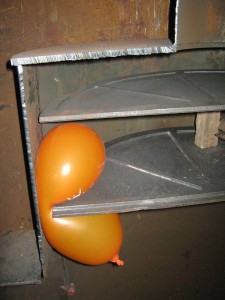 The greater the amount of contact with the fire box, the more heat exchanged to the fire box , and not out the chimney.
With the stove you currently have, how easy would a balloon travel up?

 Would a balloon in your stove  just float right up with out much contact or resistance, just like all the heat you are loosing?
patent pending
Round For A Reason LLC