Blizzard
Dakota Stove is the indoor wood furnace that burns cord wood. The general outside dimensions are 48 inches tall (122 cm) by 33 inches round (84 cm) and the firebox outside diameter is 24 inches (61 cm).
It was first planned to have three different models; Snowflake, Snow Storm and Blizzard. There are very few places that know cold and snow like the Dakotas!
I have made three Dakota Stove Blizzard stoves. Each stove being improved after testing and operating through a winter season. The first stove was just to heavy and the feed door was just positioned wrong and was operated for a few seasons, then parts removed and then scrapped. The next two stoves built are still being operated in the winter. I have the second one built in my home and the third stove is in a customer's home.
Once stoves are built, no other modifications to improve them or to make them usable are done to them. Just guessing at the first specifications, the appliance worked just as good or better than other stoves used in the past.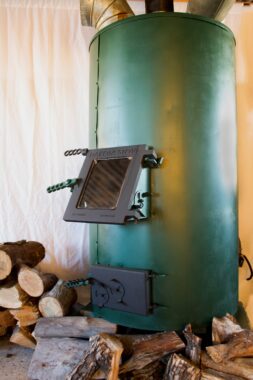 First stove built →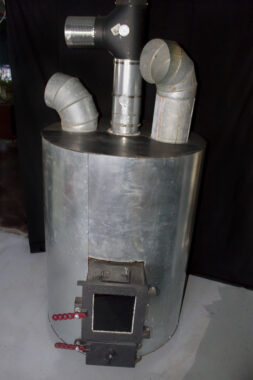 Second Built →
In my home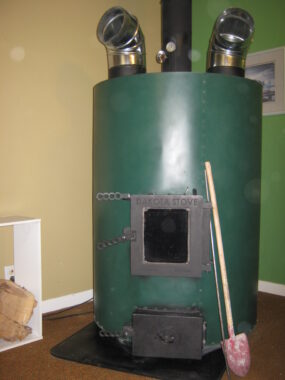 Third stove built, in a customer's home and
⇐ the most efficient